Flexible Dog Walking in Aberdeen
Dogs are man's best friend, but unfortunately, we often don't get to spend as much time with them as we'd like. Whether due to work commitments, packed schedules or family duties, our pets are often home alone throughout the day.
Aberdeen dog walking services you can trust
Our home-helpers are fully insured, checked and trained, so you can have total peace of mind that the person who works with your pet can be trusted.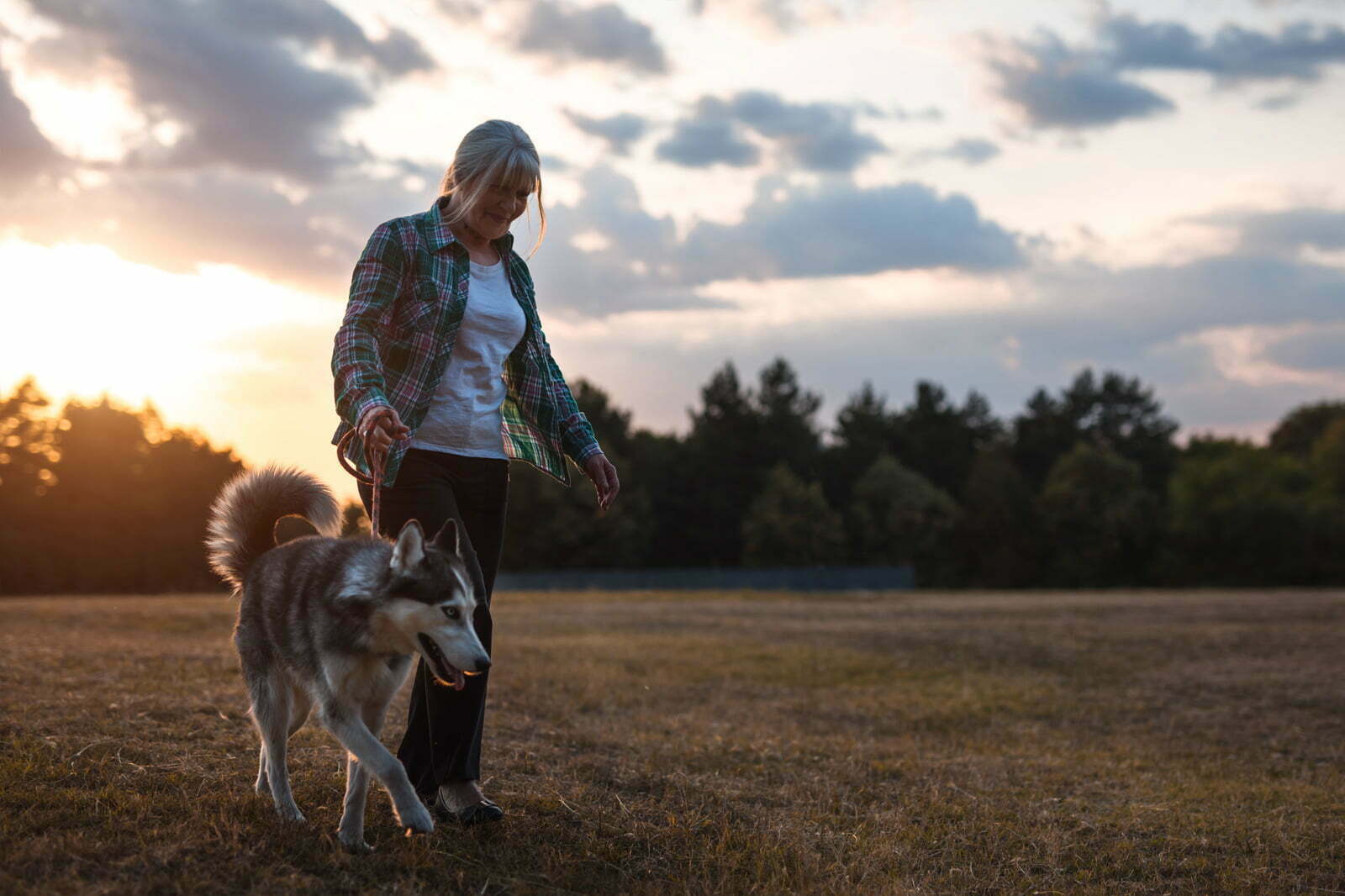 Exercise For Your Pet
Ensuring your dog gets the daily exercise and stimulation they need to stay happy and healthy.
Lighthouse offers flexible dog walking services, meaning that your dog can get the exercise and stimulation they need while you take care of your day. We never exercise lots of dogs at once, and always check that the pets we work with are up to date on their vaccinations.
Our multi-talented team of home-helpers offer a joined-up service
Rather than rely on many different people to provide the home-help services you require, you can save time and money by combining services with Lighthouse. Why not combine dog walking with our pet visit service or even a bit of cleaning & tidying? With Lighthouse you get the exact combination of services you require to lighten your daily load.
Read more about the other services we offer:
If you or your loved one could benefit from our services please get in touch.
Contact Us
Why choose Lighthouse
Flexible
---
Our home help fits around your life and your needs. Whether you require short-term assistance during a particularly hectic week or need longer-term support, we tailor our service for as long as you need it. We're agile too - we accommodate schedule changes and short-notice arrangements.
Affordable
---
No need to hire separate people for different tasks. We offer a unique, joined-up service - our home helpers are multi-talented, meaning you only need one person for the job. Save money and free up time for the things that matter most to you.
Safe
---
At Lighthouse our home helpers are directly employed by us and are subject to thorough vetting and training. We only employ the right people and ensure they have attained all relevant certifications - so you only receive trusted, quality help and support.
More Ways We Can Help
---
Get In Touch
---
01463 716 796
extrahelp@light-house.care
If you are interested or have any questions about our services, don't hesitate to get in touch with lighthouse today, we are always happy to chat and answer any questions you may have.