Cleaning & Home Help
Being active and mobile is key to being able to keep up with a clean and tidy house. There are dozens of little tasks to do throughout the day to ensure a hygienic and pleasant living environment - tasks that may become more difficult or even unsafe as mobility is reduced. Our cleaning and home help services for less able people make it possible for you or your loved one to maintain a high standard of housekeeping without the physical strain.
Flexible cleaning and home help
We know that most people have a particular routine and method for their cleaning. Our home-helpers will get to know you and how you like things done. Our cleaning and home help services are about keeping your home's cleanliness at the level you expect, which is why our team undertake a wide variety of tasks to keep your living space looking and feeling clean and tidy. Lighthouse offers cleaning and tidying services specially tailored for less able people. We understand some of the challenges that can arise as a result of being less able, and aim to offer as much help as required to help manage a person's housework without impeding on their independence or dignity. Our home helpers can assist with tasks that are too challenging for a less able person to undertake on their own, or completely take over cleaning and tidying so that the home remains hygienic and clutter-free. We always base our services on you or your loved one's individual situation and will be happy to tailor support as needed.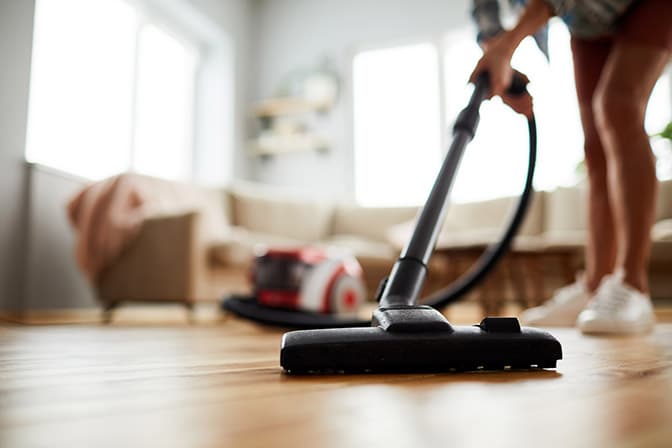 Flexible Home Help Cleaning Services
Maintaining a clean and tidy home is a matter of pride and confidence for many people.
A well-ordered and pleasant living environment can reduce stress and promote mental wellbeing, but can also be important for physical safety - uncluttered surfaces, floors and walkways are essential to ensure less able people can move around their homes safely. Every person is unique, and so is their home. We tailor our home cleaning services so that tasks are completed at the appropriate time, at regular intervals and to a high standard. Whether you or your loved one need daily or weekly assistance, we will draw up a schedule of what tasks need to be performed and when - for example, a weekly vacuum of carpets and flooring, or daily washing of dishes and surfaces.
Home help to your specification
Your home-helper will ask whether there are any priorities or specific tasks you would like them to take care of during their cleaning and home help visit. Schedules are completely flexible and you are under control at all times to direct cleaning and home help wherever you require.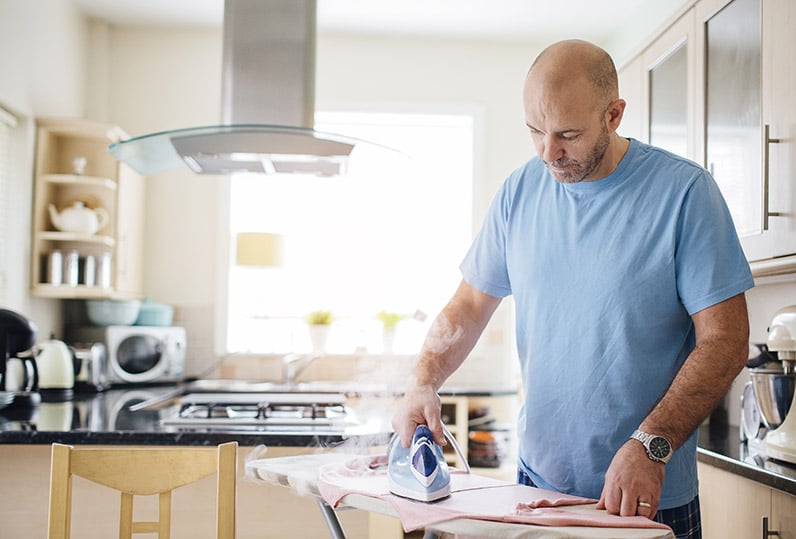 Short or Long Term Cleaning and Home Help
No matter your circumstances, there is a cleaning and home help solution to suit.
You or your loved one may be less active due to advanced age or disability, in which case you may wish for a longer-term, regular cleaning and home help visit. Alternatively, you may require cleaning services for only a short period, for example, if you are recovering from an illness or injury and are less mobile as a result.
Meeting your individual requirements
The Lighthouse team will always endeavour to meet your individual home help cleaning requirements, whether this involves vacuuming, washing dishes, cleaning bathrooms, dusting or anything else you may wish. There is no need to provide materials or equipment - our home-helpers come equipped with their own vacuum cleaner, cloths, mops and sprays - if you have any particular product preference we will do our best to incorporate this.
Get in touch if cleaning and home help would benefit you or your loved one
Contact Us
Why choose Lighthouse
Flexible
---
Our home help fits around your life and your needs. Whether you require short-term assistance during a particularly hectic week or need longer-term support, we tailor our service for as long as you need it. We're agile too - we accommodate schedule changes and short-notice arrangements.
Affordable
---
No need to hire separate people for different tasks. We offer a unique, joined-up service - our home helpers are multi-talented, meaning you only need one person for the job. Save money and free up time for the things that matter most to you.
Safe
---
At Lighthouse our home helpers are directly employed by us and are subject to thorough vetting and training. We only employ the right people and ensure they have attained all relevant certifications - so you only receive trusted, quality help and support.
More Ways We Can Help
---
Get In Touch
---
01463 716 796
extrahelp@light-house.care
If you are interested or have any questions about our services, don't hesitate to get in touch with lighthouse today, we are always happy to chat and answer any questions you may have.