Ironing Services in Aberdeen & Aberdeen Laundry Services
Whether your family is large or small, chances are you have a lot of washing, drying and ironing of clothing and other household linens to do each week. These tasks can take up a lot of time that you may prefer to spend in other ways.
Lightening Your Laundry Load
If you have a busy schedule, Lighthouse can offer help with laundry at home, removing the burden of laundry tasks.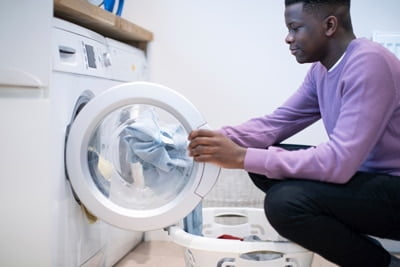 Help With Laundry At Home
Our in-home laundry services are totally flexible and customisable to your needs.
If you have the facilities at home for our home-helpers to undertake laundry tasks we can use these to manage your home linens, towels and personal clothing, including washing, drying, folding and putting away of laundered items. If you prefer, we can also arrange to launder your items through a local laundrette, collecting and delivering your garments on a schedule of your choosing.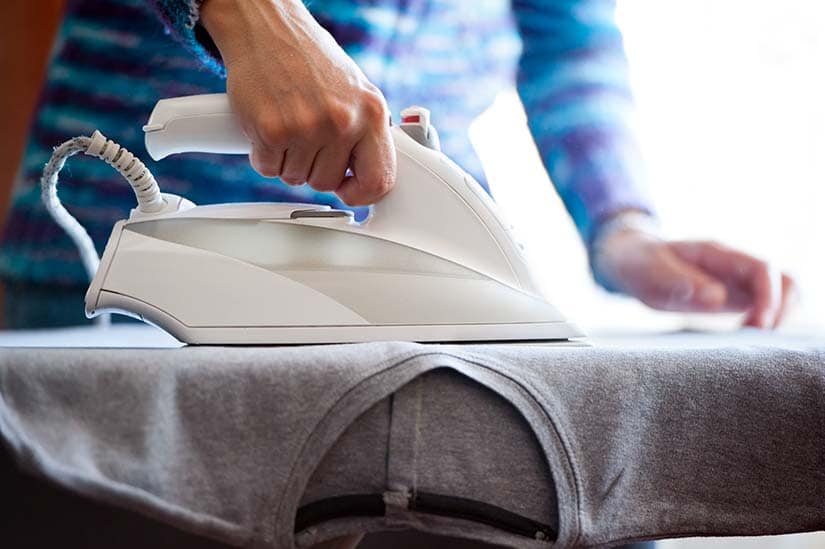 Flexible Home Ironing Services
Some people find that ironing takes up a lot of their time and can prove to be a repetitive and strenuous task.
We offer flexible home ironing services, helping you to keep your garments looking neat, professional and ready to wear. This is a particularly useful service for families with a large weekly laundry load, or for less able people for whom mobility is limited. Our home-helpers can arrange to complete ironing within your home or pick up and drop off from your preferred laundry service - just let us know what your preference is.
Ironing Services in Aberdeen & Aberdeen Laundry Services
Why not combine our in-home laundry services with our cleaning and tidying services? We can strip and re-make beds, laundering home linens alongside towels and clothing. Whatever your home laundry needs, the Lighthouse team will endeavour to tailor our services to you.
Our home-help is intended to be flexible and joined-up
Learn more about ironing services in Aberdeen & Aberdeen laundry services - contact the Lighthouse team today
Contact Us
Why choose Lighthouse
Flexible
---
Our home help fits around your life and your needs. Whether you require short-term assistance during a particularly hectic week or need longer-term support, we tailor our service for as long as you need it. We're agile too - we accommodate schedule changes and short-notice arrangements.
Affordable
---
No need to hire separate people for different tasks. We offer a unique, joined-up service - our home helpers are multi-talented, meaning you only need one person for the job. Save money and free up time for the things that matter most to you.
Safe
---
At Lighthouse our home helpers are directly employed by us and are subject to thorough vetting and training. We only employ the right people and ensure they have attained all relevant certifications - so you only receive trusted, quality help and support.
More Ways We Can Help
---
Get In Touch
---
01463 716 796
extrahelp@light-house.care
If you are interested or have any questions about our services, don't hesitate to get in touch with lighthouse today, we are always happy to chat and answer any questions you may have.