Food Preparation Services
One of the main barriers to less able people continuing to live independently is food preparation and being unable to effectively and safely cook and prepare their own meals. Some people with less able loved ones may be concerned about the potential for danger arising from hot kitchen equipment or sharp utensils. Perhaps you are less mobile yourself as a result of an illness or injury but would still prefer home-cooked meals to ready-made alternatives.
Help With Food Preparation For Less Able People
Some people struggle to maintain a meal schedule or may even forget to take meals unless prompted. Our food preparation service is a great way to make sure that loved ones receive the right level of nutrition and hydration throughout the day. Our home-helpers can help maintain eating schedules, and encourage food intake by preparing a good variety of quality meals based on you or your loved one's individual preferences.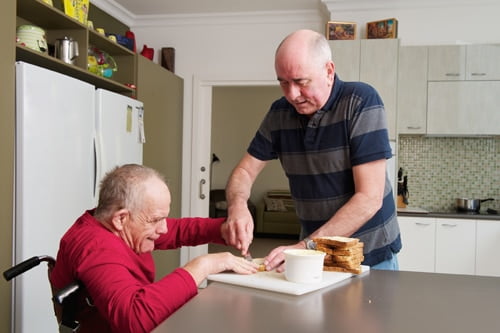 Making Home Cooked Meals Accessible
Food Preparation services remove the need for less able people to prepare meals for themselves.
Some items of kitchen equipment can be challenging for a less able person to use. People who are less mobile or who use mobility aids such as wheelchairs and scooters may not be able to safely reach appliances such as cooker hobs, while people with cognitive impairments may find devices such as microwaves difficult to navigate. Our home helpers can visit you or your loved one at set times of the day and prepare meals in the home, fostering a sense of familiarity, security and aiding independence.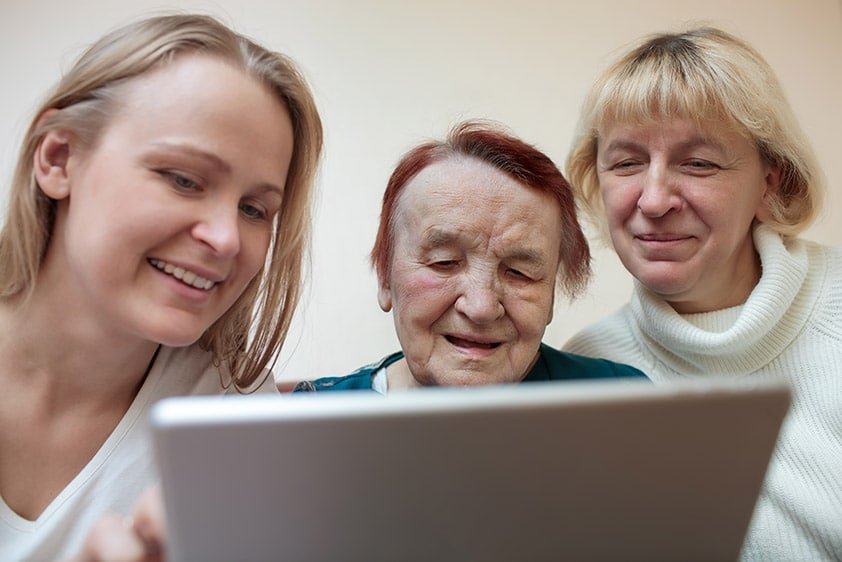 Menu Planning For Less Able People
We want you or your loved one to feel confident and in control of meal variety.
Our qualified home-helper will take the time to get to know food preferences, dietary requirements, allergies and personal tastes when considering what meals to prepare. A menu plan will be drawn up with your or your loved one having final say over the plan and schedule. Meals will be rotated accordingly to maintain variety, interest and nutritional balance. Of course, our meal plans are flexible and we will always endeavour to accommodate any special requests or short-notice changes.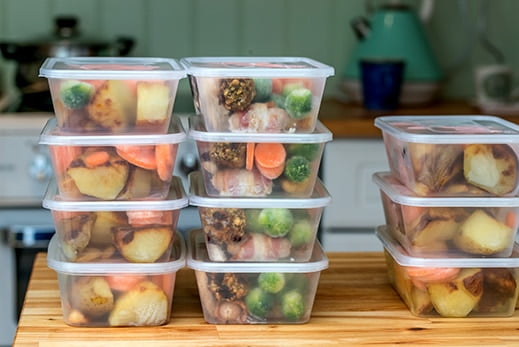 Batch Preparation
Our meal preparation service is completely customisable and tailored to your unique situation.
Perhaps you or your loved one finds home cooking and meal prep a challenge but is able to use appliances to re-heat pre-prepared meals. In this case batch preparation of meals by our home-helpers may be the ideal solution. Batch preparation means you or your loved one can enjoy great quality home-cooked meals throughout the week without the need to shop for ingredients or cook.
Flexible meal preparation services
Lighthouse's meal preparation services are totally flexible. We can respond to your needs no matter how changeable. In addition we offer a number of other home help services that can help less able people live interdependently and comfortably at home.
Read more about the other services we offer:
Get in touch with the Lighthouse team if you could benefit from our food preparation services.
Contact Us
Why choose Lighthouse
Flexible
---
Our home help fits around your life and your needs. Whether you require short-term assistance during a particularly hectic week or need longer-term support, we tailor our service for as long as you need it. We're agile too - we accommodate schedule changes and short-notice arrangements.
Affordable
---
No need to hire separate people for different tasks. We offer a unique, joined-up service - our home helpers are multi-talented, meaning you only need one person for the job. Save money and free up time for the things that matter most to you.
Safe
---
At Lighthouse our home helpers are directly employed by us and are subject to thorough vetting and training. We only employ the right people and ensure they have attained all relevant certifications - so you only receive trusted, quality help and support.
More Ways We Can Help
---
Get In Touch
---
01463 716 796
extrahelp@light-house.care
If you are interested or have any questions about our services, don't hesitate to get in touch with lighthouse today, we are always happy to chat and answer any questions you may have.